Contact Us
Johnston Beaudette Chartered Professional Accountants
55 Water Street West
Suite 200
Cornwall, ON K6J 1A1

Main Number:

613-932-5421

Fax:

613-932-9015

Loading Email...
Richard A. Johnston, FCPA, FCA
Managing Partner
Direct Line: 343-288-5507

Loading Email...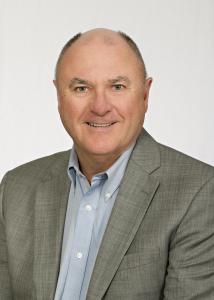 Richard (Rick) is a founding partner of Johnston Beaudette. He has practiced public accounting since 1974, when he graduated from Carleton University with a Commerce degree with majors in Accounting and Finance. He was a partner with Deloitte & Touche for 16 years, working in the Ottawa, Kitchener-Waterloo and Cornwall offices. In 1998 Rick and Howard Beaudette acquired the Deloitte & Touche practice in Cornwall, Ontario.
Rick leads the office's team that provides audit, accounting and business advisory services to the private and public sectors in Eastern Ontario.
In the owner-managed business market, Rick serves clients in the following sectors: •Manufacturing •Retail •Professional services •Construction and contracting
He also has a large clientele in the public and not-for-profit sectors in the following areas: •Government organizations •Community-based service organizations •Charities
Rick provides his clients with many specialized advisory services, which include; •Advising on business acquisitions, divestitures and amalgamations •Internal control evaluations and remedies •Litigation support in accounting and valuation matters •Business strategy •Succession planning
Rick has served community and provincial organizations as a volunteer and as a leader. He is an elected member of the governing Council of the Institute of Chartered Accountants of Ontario and is Chair of the Finance Committee.
Debbie A. Tropea, CPA, CA, CFP
Partner
Direct Line: 343-288-5512

Loading Email...
Debbie qualified as a Chartered Accountant in 1985, while working with Touche Ross Chartered Accountants in their Cornwall office. After spending six years in public accounting with Touche Ross/Deloitte & Touche, Debbie spent five years as Director of Accounting for a local hospital and four years as a Controller in the manufacturing sector.
Debbie has been with Johnston Beaudette since the spring of 1999. She concentrates her time on auditing, tax and financial planning issues.
Some of the services Debbie provides to clients include: •Due diligence related to corporate acquisitions •Retirement planning •Estate planning •Personal & corporate income tax •Estate & trust tax
Debbie's extra-curricular activities include golf in the summer and skiing and curling in the winter. Debbie is a Director of the Federal Bridge Corporation Limited, a Crown Corporation, and has been actively involved in the Big Brothers organization both locally and provincially and with The Children's Treatment Centre and The Madagascar School Project.
Josée Payette, CPA, CA
Partner
Direct Line: 343-288-5508

Loading Email...
Josee is a Partner of Johnston Beaudette. She is a Chartered Professional Accountant (CPA), qualifying as a chartered accountant (CA) in 2009 and as a licenced public accountant (LPA) in 2014.
Josee leads the firm's audit team and draws on more than 12 years of experience to provide exemplary accounting and income tax services to the private and public sectors in Eastern Ontario.
Her services include accounting and assurance engagements, assisting with personal and corporate tax planning and compliance while delivering advice tailored to each client's needs. She is also the firm's GST/HST expert.Josee's clients are local not-for-profit organizations, charities and owner-managers in various industries in Eastern Ontario.
Josee graduated from the University of Ottawa in December 2006 where she earned a bilingual Bachelor of Commerce degree with a specialization in accounting. As a lifetime area resident, she understand the Cornwall & Area market and the possible opportunities and challenges it poses for local business owners.
Josee sits on the board of directors of the Cornwall Community Hospital, the Caisse Populaire de Cornwall Inc. and the SD&G CPA Association. She is also a member of the Canadian Mental Health Association – Champlain East finance and audit committee.
Mary Ann Delaney
Principal
Direct Line: 343-288-5513

Loading Email...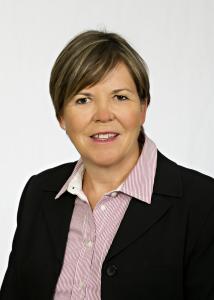 A lifetime area resident, Mary Ann earned her business degree from St. Lawrence College. Her career with Johnston Beaudette began in October 1988 when she joined Touche Ross Chartered Accountants.
At Johnston Beaudette Mary Ann manages the accounting department. Areas of responsibility include:
•Small business consulting; •Client services to our owner-managed business group; •Timing and staffing of client services; •Review all accounting files; •Personal and corporate income tax.
Mary Ann specializes in several business sectors, including farming and trucking. She has extensive knowledge of and experience with issues specific to these industries.
Mary Ann is a founding member of W.E. (Women Entrepreneurs) of Cornwall and Area. The membership is open to everyone and has grown to over 120 members. W.E. meet every month to promote and encourage new and existing business owners through networking and guest speakers.
Colin Simpson, CPA
Direct Line: 343-288-5510

Loading Email...
Born and raised in South Stormont, Colin has returned to the Cornwall area to join Johnston Beaudette. He is a graduate of Queen's University, where he received his Bachelor of Commerce. He successfully passed the September 2017 CFE, qualifying as a CPA.
Colin is interested in community events, recently volunteering at the International Plowing Match and the Stormont County Fair. Colin's interests include running, golf, and hockey.
Carolyn D Day
Staff Accountant
Direct Line: 343-288-5503

Loading Email...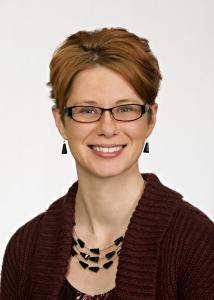 Carolyn is a graduate of St. Lawrence College in Business Administration - Accounting and has been with Johnston Beaudette since 2002.
Carolyn provides assurance services to clients in the not-for-profit sector, including trade unions, social and health organizations.
Carolyn also serves clients in our owner-managed group, concentrating primarily on review and compilation engagements and personal and corporate tax compliance.
As a Sage 50 Consultant and a Quickbooks ProAdvisor, Carolyn assists clients with installations and training. She also provides bookkeeping services to clients, such as recording monthly cash activity, bank reconciliations and regular government reports.
Carolyn also maintains all in-house software and office networking, ensuring latest releases are installed, upgraded, working correctly and accessible to all staff. And provides in-house support to staff for software and other computer related issues.
Stephanie Flaro
Staff Accountant
Direct Line: 343-288-5505

Loading Email...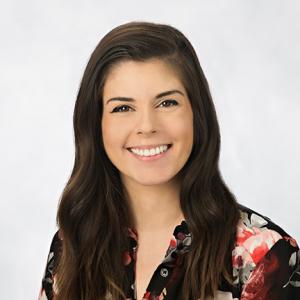 Stephanie graduated with distinction from the Business Administration – Accounting program at St. Lawrence College in April 2017 and is currently completing a Bachelor of Business Administration –Accounting through Nipissing University. During her time in college Stephanie took on multiple roles as an accounting student within the manufacturing sector and the federal government, gaining valuable experience and knowledge.
Stephanie concentrates her time at Johnston Beaudette on:
Compilation engagements
Personal and corporate income taxes
Client HST filing
Preparation of payroll information returns
Stephanie was born and raised in South Glengarry. She was a passionate member of MacCulloch School of Dance for over a decade, during which time she volunteered at various events throughout the surrounding area, including the Glengarry Highland Games.
Shawna Rousseau
Administrative Coordinator
Direct Line: 343-288-5509

Loading Email...
Shawna brings nearly seven years administrative experience to Johnston Beaudette. With her ability to assess and streamline processes, lower operating costs and provide sound knowledge of bookkeeping practices, Shawna is able to assist Johnston Beaudette in providing clients with a continued quality of service that they have come to expect.
Shawna enjoys volunteering in her community and was recently elected the first female President of the South Lancaster Fish & Game Club.
Shawna was born and raised in Cornwall, and now resides in South Lancaster. Her extra-curricular activities include horseback riding, fishing and spending time with her family and dogs, Cooper & Jill.